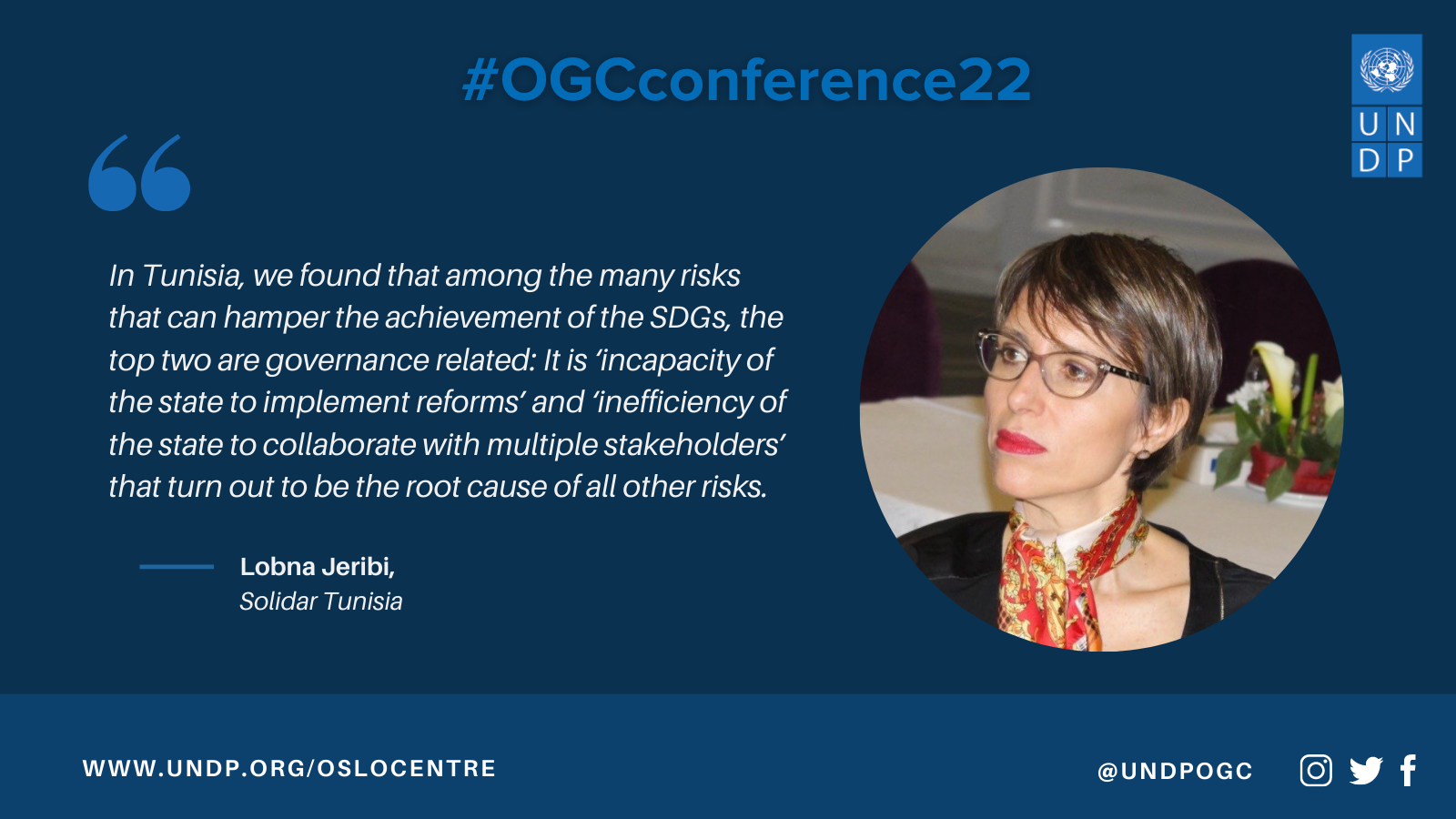 Mrs. Lobna Jeribi participated in The UNDP Oslo Governance Centre Conference 2022 : Power, Politics & Peace ; session 3: Accountable and inclusive: accelerating human progress by investing in governance on Tuesday 31 may 2022.
These are some key messages from her intervention:
• For the United Nations' system, prioritizing the most critical SDG-related risks in Tunisia shed light on these two risks: "the State's incapacity to implement reforms" and "the State's inefficiency in collaborating with multi-stakeholders." Both risks are directly linked to governance, which is the root cause of every other risk.
• The Tunisian Public Policy Consortium builds bridges between public institutions, researchers, and think tanks. Thus, it improves the "collaboration" and access to knowledge and expertise for public policy design and implementation.
• To address the lack of transparency in countries of the MENA region, data availability and accessibility through digital platforms should be initiated by civil society and NGOs. The Public Policies Observatory pilot project was launched in Tunisia to improve accountability and efficiency.